Peruvian food, an international success (recipes in Spanish and in English)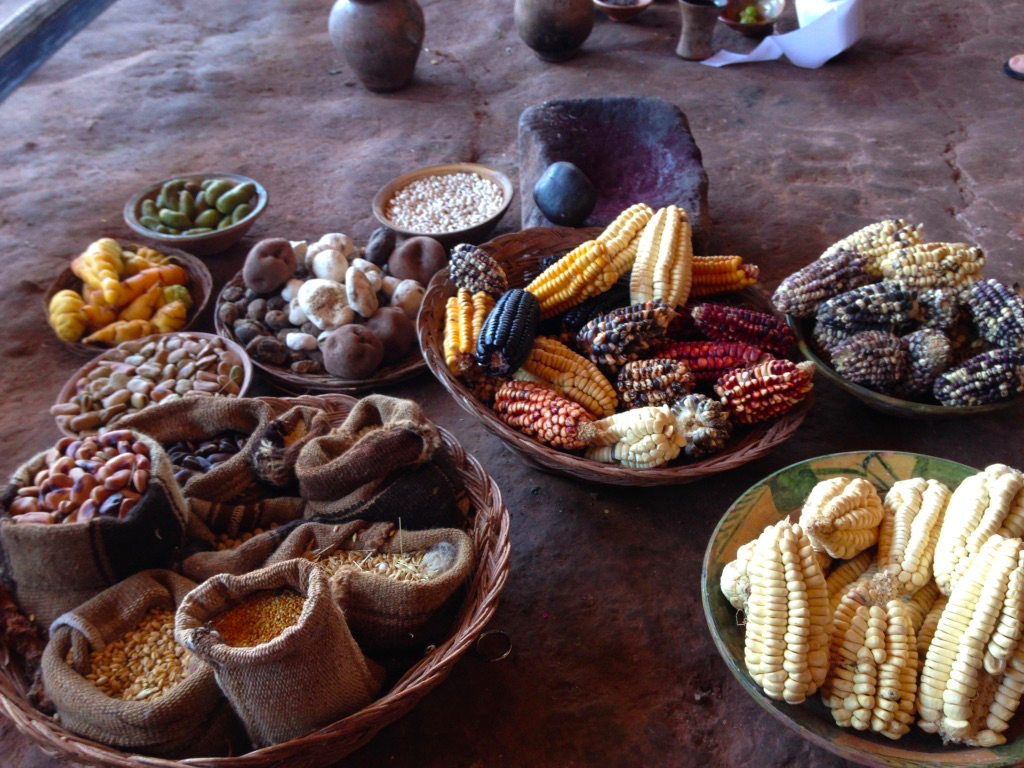 When we think of food in Latin America, we North Americans instinctively think of Mexico, don't we? Tacos, enchiladas, chipotle sauce, mole, all that good stuff.
But an underrated cuisine is that of Peru. I would know, I live here.
Peruvian food is an amalgam of traditional culinary customs inherited by the Incas (who were master growers of hundreds of different kinds of potatoes and corn, as well as whole grains such as quinoa, kiwicha, maca, etc.), combined with influences from Asia (especially China and Japan), Africa and Europe.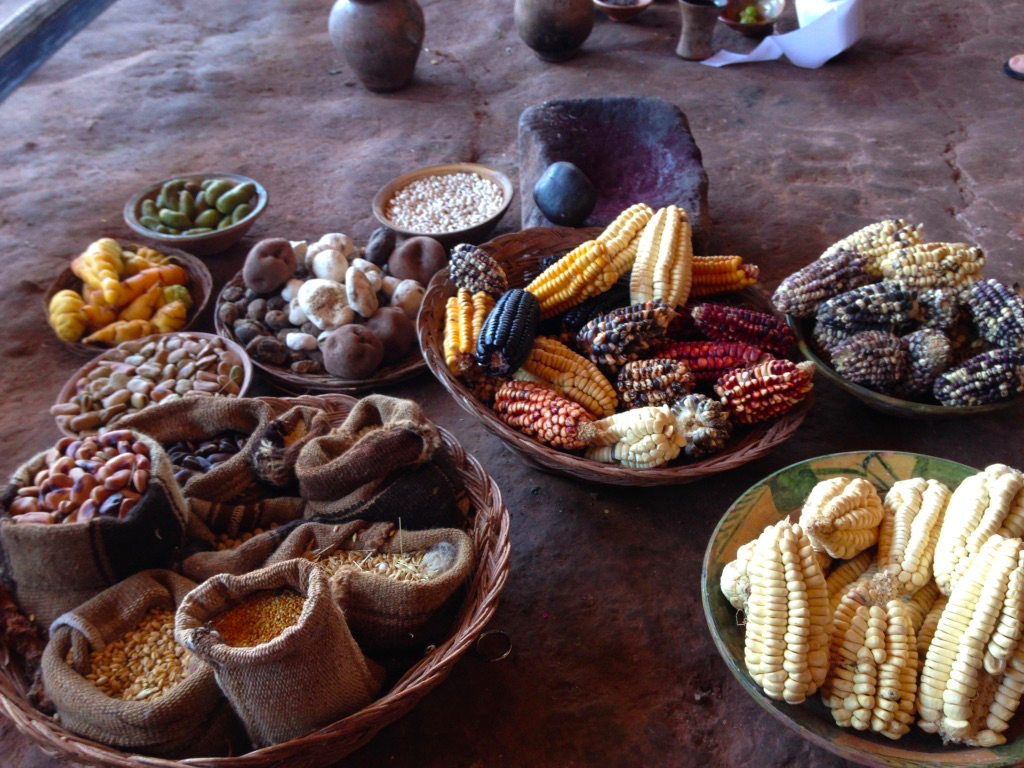 The most important meal of the day is of course, the almuerzo, at lunchtime. This meal is made of two parts: la sopa (soup), and el segundo (the main course). I was rubbing my eyes when I first came to Peru 8 years ago now, seeing kids eat an entire almuerzo. Now I need mine too.
Oh and let's not forget, a meal cannot be served here without there being limón (lime) and ají (a sauce made from hot pepper, usually with onion and tomato) on the table.
Let's take a little culinary tour of this incredible country:
1. Ceviche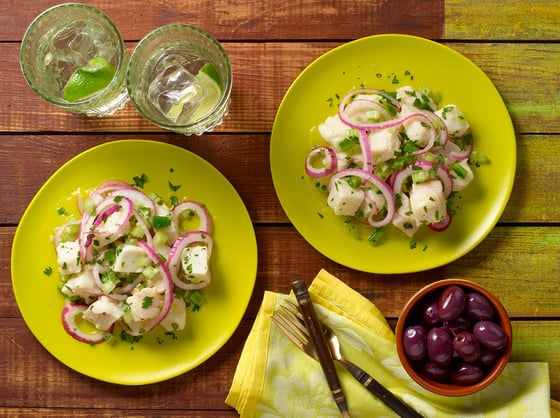 This is probably the most well-known Peruvian dish, and for good reason. It is raw fish cured in fresh citrus juices, and spiced with ají, salt, hot chili flakes, coriander and red onion. It is usually served on a bed of lettuce, with a slice of camote - sweet potato - and a slice of choclo - Peruvian corn.
A nice light beer accompanies this dish perfectly, to smooth out the spiciness of the dish.
👉 Here is the full recipe in Spanish and in English
2. Locro de zapallo
This vegetarian dish is extremely easy to make. They key to its success lies in finding the right zapallo, or squash, to make the dish. You should use the Macre squash to make it, because this type of squash disintegrates itself easily when boiled and forms a smooth texture. Add some snap peas, pieces of hard cheese, corn grains, fresh coriander to top it off... and ya está!
👉 Here is the full recipe in Spanish and in English.
3. Rocoto Relleno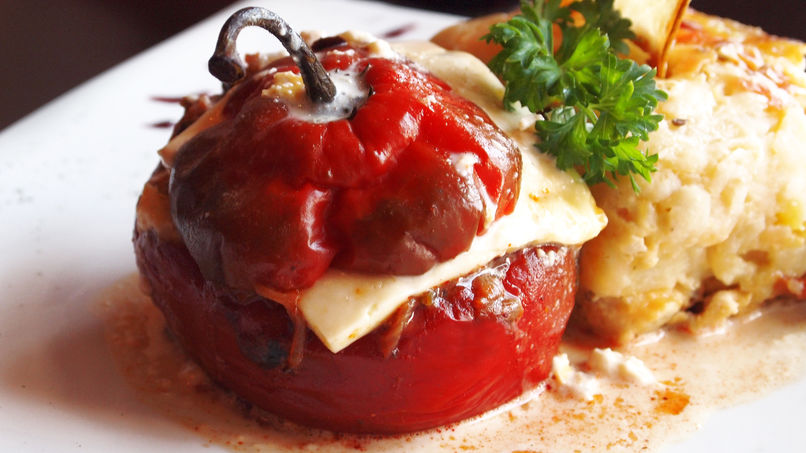 This stuffed hot pepper loses much of its spiciness - thank God - when oven-roasted, but none of its flavor! The stuffing is made of sautéed ground meat, onions, snap peas, carrots, celery, dried raisins, crumbled hard egg, and black olives, with a slice of melted cheese on top. To make it vegetarian, just take out the meat, egg and cheese. It is usually served with a portion of pastel de papa (potato cake), made of a layer of potato slices, then a layer of cheese and egg mixture, and repeat. Words cannot describe how incredibly delicious this dish is!
👉 Here is the full recipe in Spanish and in English.
Hopefully these dishes will have you inspired to try preparing them, while practicing your Spanish at the same time!
¡Viva la comida Peruana!