Italki, Preply, Verbling... what are the best online language classes?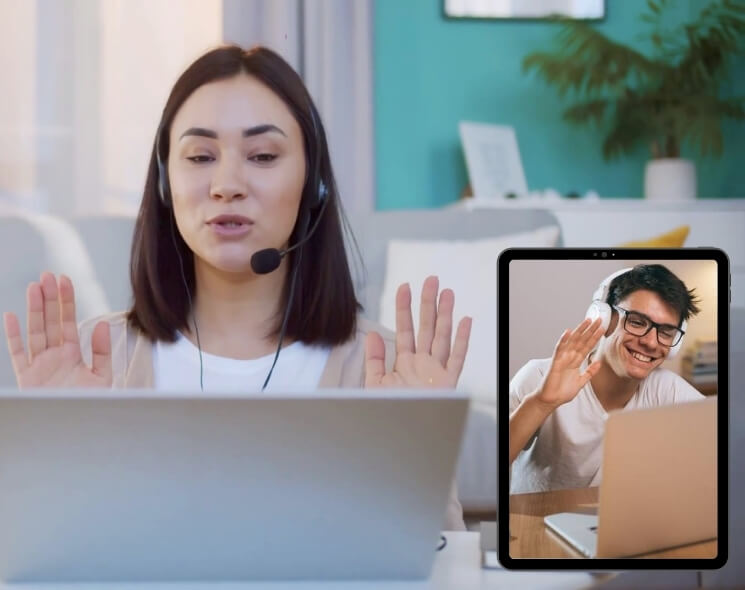 Should you learn a new language with Preply? Italki? Verbling? Overcome the Barrier?
No one has time to review all of them. Except for language nerds. So we thought we'd do the dirty work for you, and compare these four language companies. If we missed a feature or another company, please write it in the comments below.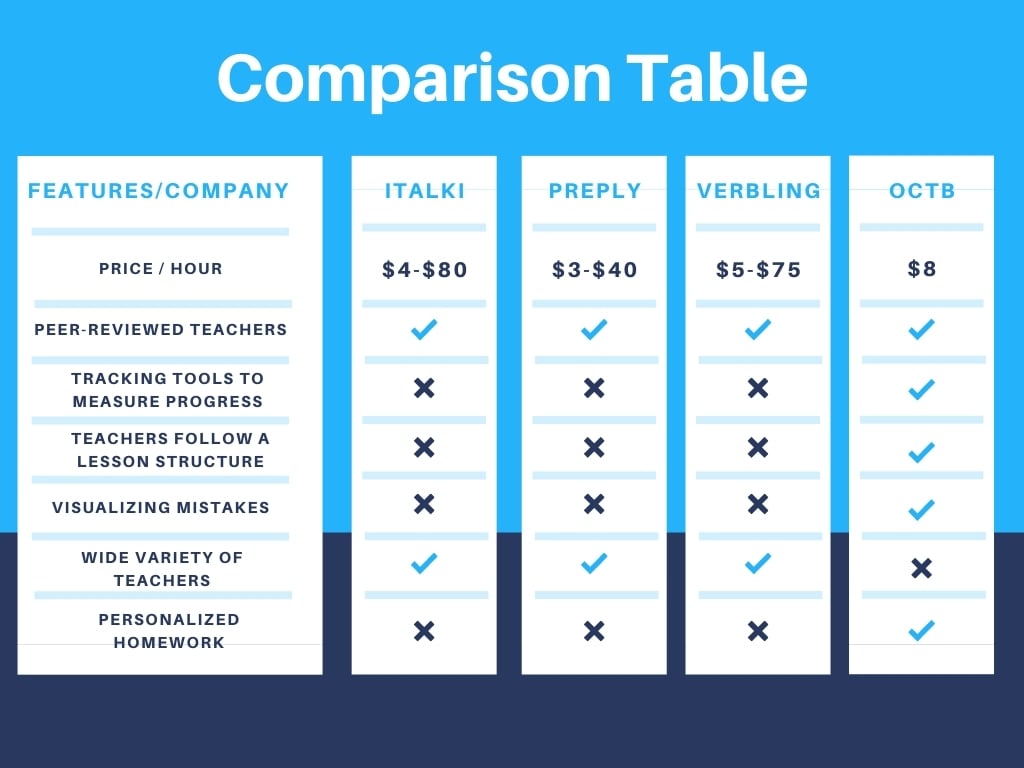 The Breakdown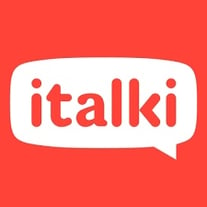 Italki has grown exponentially in the last few years. Let's see what drives this ever-growing popularity.
👍 PROS: You can learn any language, and you have over 10 000 teachers to choose from (you can also select 'community tutors' or 'certified teachers'). Many influencers now offer $10 italki credits, which means you could get a few lessons for free!
👎CONS: Although it has a reputation for having cheaper prices, that is not the case. The prices are actually higher on average than the other platforms, with some teachers even charging $80/hour. As well, there is no platform or structure used by the teachers, which leaves one wondering about their lesson plan and evaluation of their students' progress.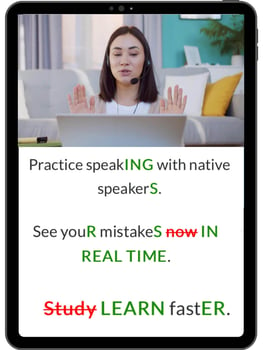 OCTB Overcome the Barrier has been offering corporate language training to companies like IBM and Caterpillar in the last 10 years, and recently branched into the individual market for Spanish classes.
👍 PROS: The price is only $8/hour. They only accept native speaking teachers who go through a teacher training. The teachers follow a curriculum and use the OCTB platform, which allows students to visualize their mistakes in real time during the class. These mistakes are then turned into personalized homework. The platform also tracks students' progress on a lesson-by-lesson basis.
👎CONS: It does not have the wide variety of languages, teachers, and schedules that the other platforms offer. You are initially assigned a teacher, and you can request to switch if you're not satisfied with the first.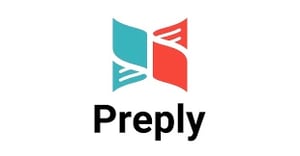 Preply offers one-on-one lessons in 24 languages. You find the tutor of your choice, you choose when you want to have your lesson, and you have a live conversation with this tutor.
👍 PROS: You can select your price range, your teacher, and your schedule. They offer a 100% satisfaction guarantee, which is great. You can also post a request with your requirements for your ideal tutor, and let them find you.
👎CONS: The tutors are not certified, they do not follow any particular structure, and there is no platform to visualize the content of your lesson.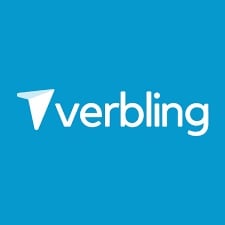 Verbling offers one-on-one lessons in 10 languages. It's very similar to Preply, but with a few more features.
👍 PROS: It has a built-in classroom, a word bank that tutors can use during the class, and the platform offers several exercises you can complete in your own time. You have a wide variety of teachers to choose from, whether they be tutors or professional teachers.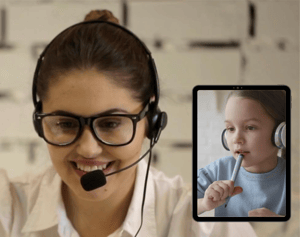 👎CONS: It's quite expensive. Depending on the language, prices generally hover between $10 and $25/hour. As well, there is no curriculum or guidelines for the teachers to use, which can easily lead to a lack of lesson structure and measured progress for the students.
Well, we hope that this article has helped you make a decision as to which language company to go with. And if you're still not sure, why don't you try a lesson with all four, and that should seal the deal.