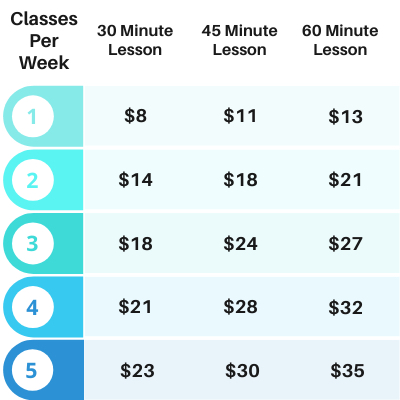 It can take some time to become fluent in a foreign language. With us on average it takes about 25 lessons per level if you study consistently and do all the homework. So if you are a beginner it could take at least 100 lessons to reach fluency. The more frequently you take these lessons the more effective the learning process becomes.
We want you to improve your Spanish as quickly as possible, because we succeed only if you succeed. Therefore, our pricing model encourages those who study more frequently. The more you study, the cheaper it becomes! Please click here to read a blog or watch a video to see whether you have what it takes to master foreign language.
See the form below for specific prices. Click here for information on Accounts & Billing.
Claim your Back to School discount! ☀️
Questions about prices & packages?