Why studying Spanish with OCTB is so cheap?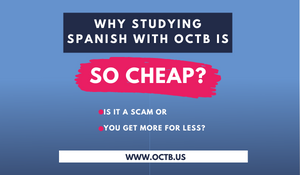 They are not actually!
We intentionally keep our prices low to make classes more affordable because we know that language learning takes a long time (if anyone tells you otherwise they are lying to you). And no matter how great is the tutor, the app or the method you are using to learn a foreign language you will not feel like you've learned much after just 10 classes or so. As a matter of fact the opposite usually is true: the more you learn the more you feel like you don't know anything. Sadly it's just the nature of learning a foreign language. If we charge an arm and a leg, let's say $20 an hour, after taking 10 hours ($200 in total) you will most likely quit.
Evidence of Outcome
With us you can take 33 hours instead of 10 (yup just $6 an hour if you sign up for a 6 month subscription) for the same amount of money ($200) and after completing 33 hours of 1-on-1 interaction with native speakers an average learner feels like they've learned at least something and in case if they don't, we provide evidence of outcome using our unique progress reports automatically generated on a lesson-by-lesson basis. These graphs are based on what was produced by the learner during the lesson:
The top graph shows the error percentage

The bottom graph shows the rate of speech measured by how many words were said
So if over time you start to speak faster and at the same time make less mistakes (with some fluctuations) that means you are no longer translating from your native tongue and at the same time you are getting rid off your mistakes faster.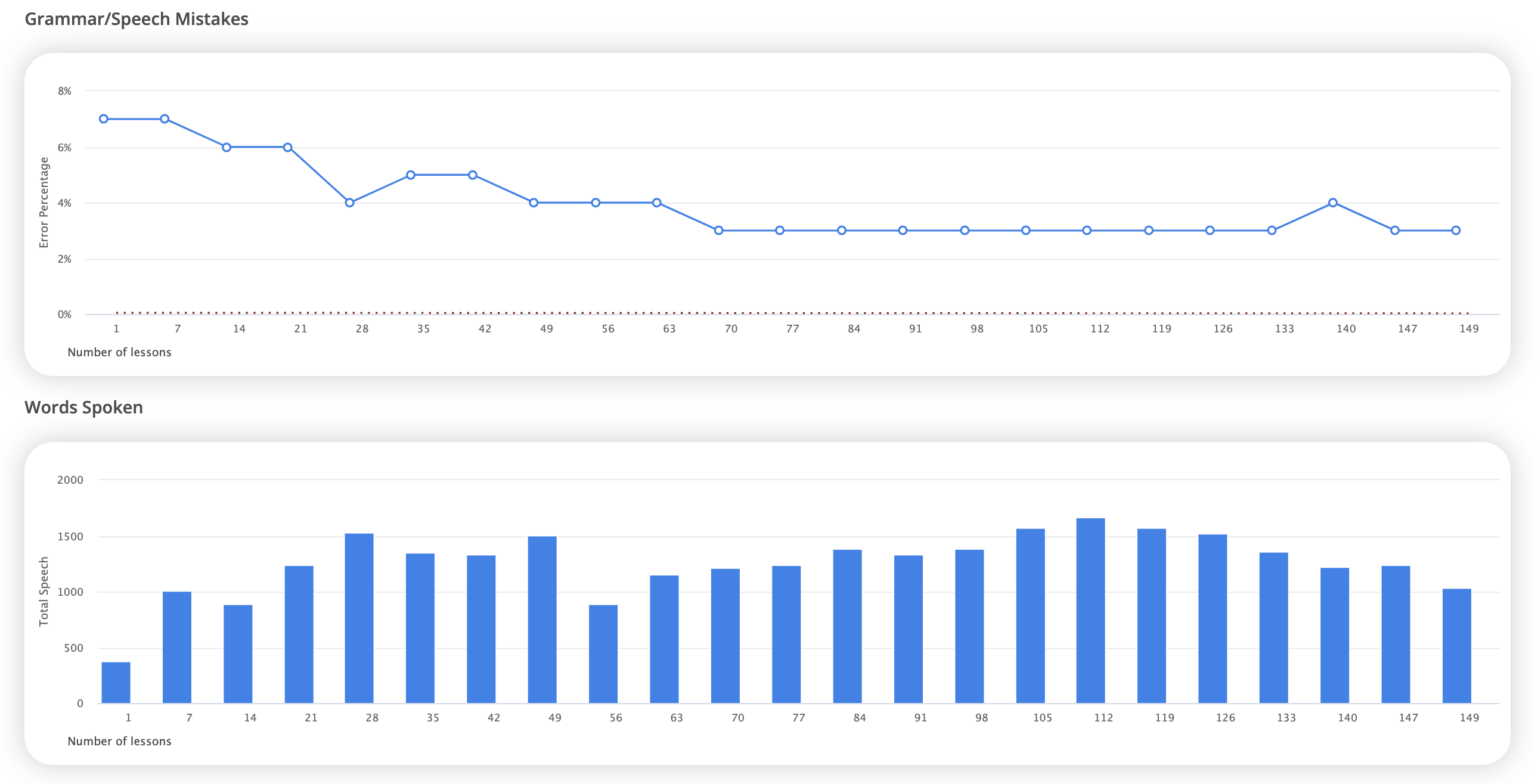 Don't take our word for it
Most people come to us after using freemium apps like Duolingo, Rosetta Stone or Babble for a couple of years after spending $5-$10 a month, so when they have to spend $200 for just 10 hours it seems like a lot of money. On top of it while using the apps you develop what is called "false confidence" because they are so good at making you feel like you are improving until you try interacting with native speakers. As Mike Tyson once said: "Everyone has a plan, until you get hit in the face". With us, you will "get hit in the face" of interacting with the native speakers from the very first lesson and learn by doing. Please click here to read more about we get in our own way learning Spanish or any other foreign language as we would approach learning math or science.