Our Teaching Approach
We believe that the fastest way to learn a foreign language is through one-on-one interaction with native speakers. With today's technology it's never been easier to get connected via video chat with excellent native speaking teachers at the fraction of what it would cost otherwise.
But one-on-one classes with OCTB are not just chit-chat. Our platform identifies from each learner exactly what he/she needs & wants to improve on. Let's explore how languages are taught at OCTB.
---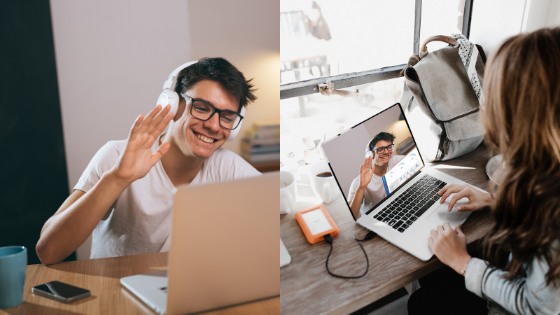 Study anytime & from anywhere
You can take a class from anywhere at any time. All you need is a decent internet speed and either a smart phone, a tablet or a computer.
The instructor connects with the student via a free video conferencing app like Google meets or Zoom, and at the same time they use the OCTB platform.
---

Instant Feedback
When we are learning to speak a foreign language, we can hardly remember what we said just a few minutes ago.
But with OCTB, the instructor transcribes everything the learner says during the conversation into our platform, and then goes over the transcript and makes the corrections. This helps the student visualize his mistakes, and remember the corrections made to his own words.
---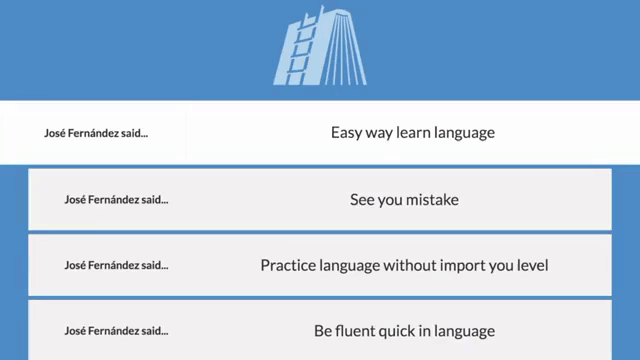 Seeing is believing
As the instructor makes the corrections in real time, the student remembers much faster the correct way of what he intended to say.
This also helps the learner gain confidence a lot faster, because he realizes that he was understood by a native speaker despite having made some mistakes.
---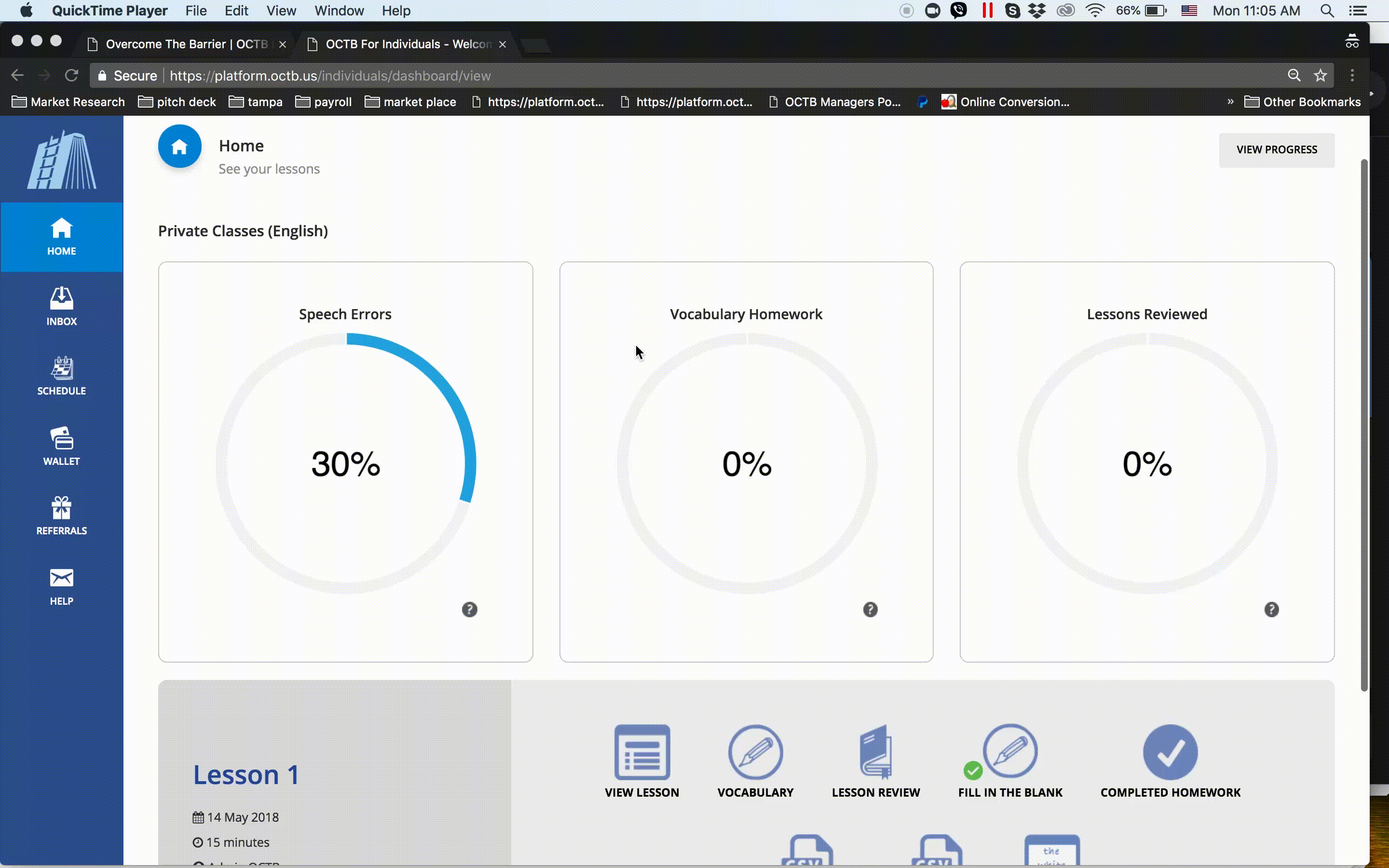 Personalized Content
When the instructor corrects the student, the platform registers all the data, and then creates personalized homework for the student based on the mistakes that he made during the class.
The platform automatically grades the homework upon completion and the parent or teacher can easily verify whether it has been completed or not.
---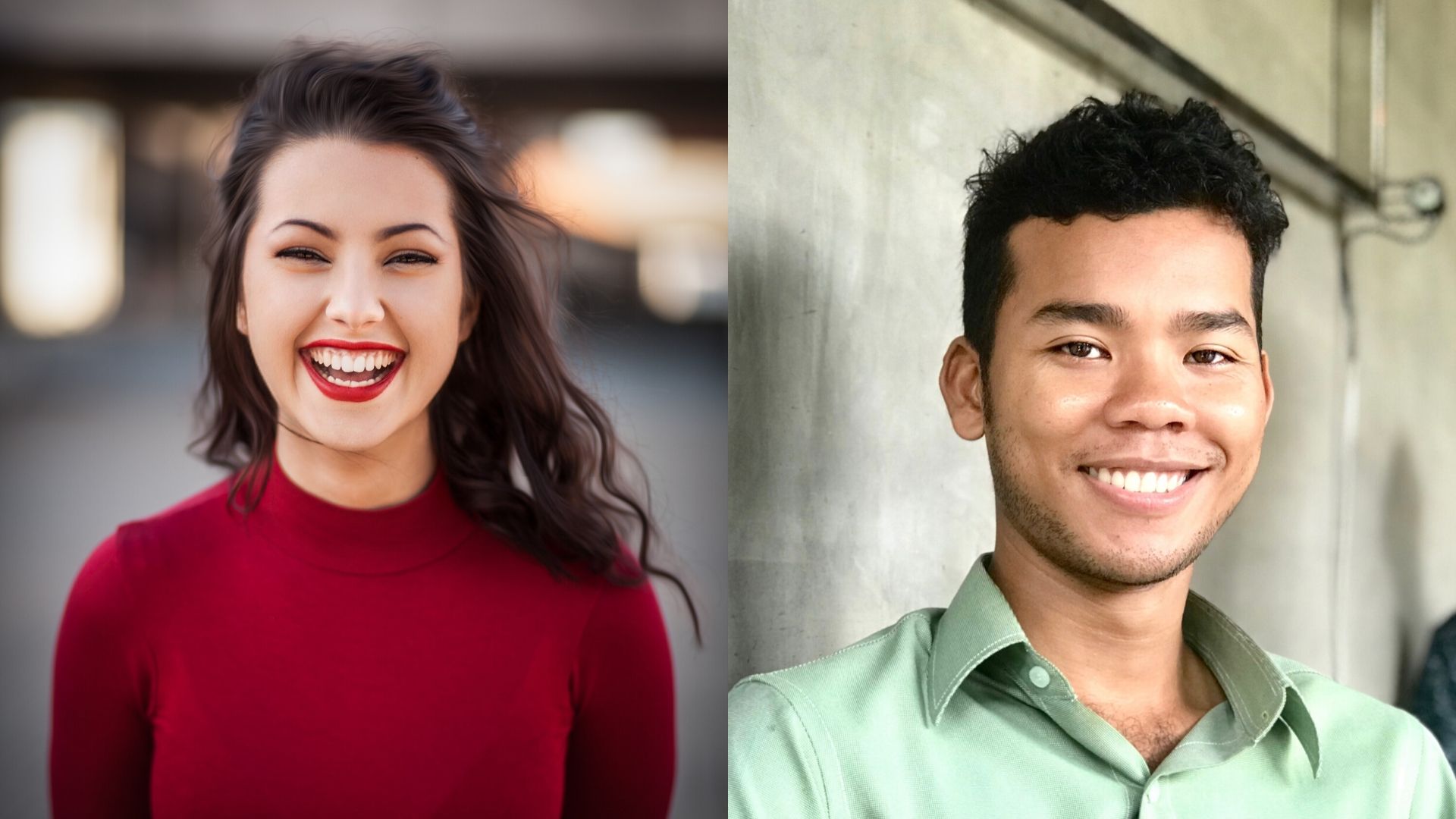 Privacy
If you wish, you can have each of your lessons automatically recorded on your personal computer.We recommend using this option when lessons are conducted for children.
This is very easy to set up and we will walk you through it.
---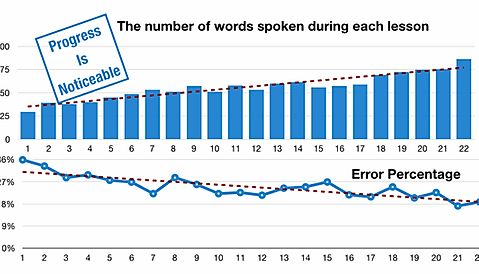 Lesson-by-lesson progress reports
We simplified how to measure progress by tracking how fast the learner is speaking from one lesson to another, as well as the reduction in his error percentage.
If the learner starts to speak faster while at the same time making less mistakes, that means that he is improving.
---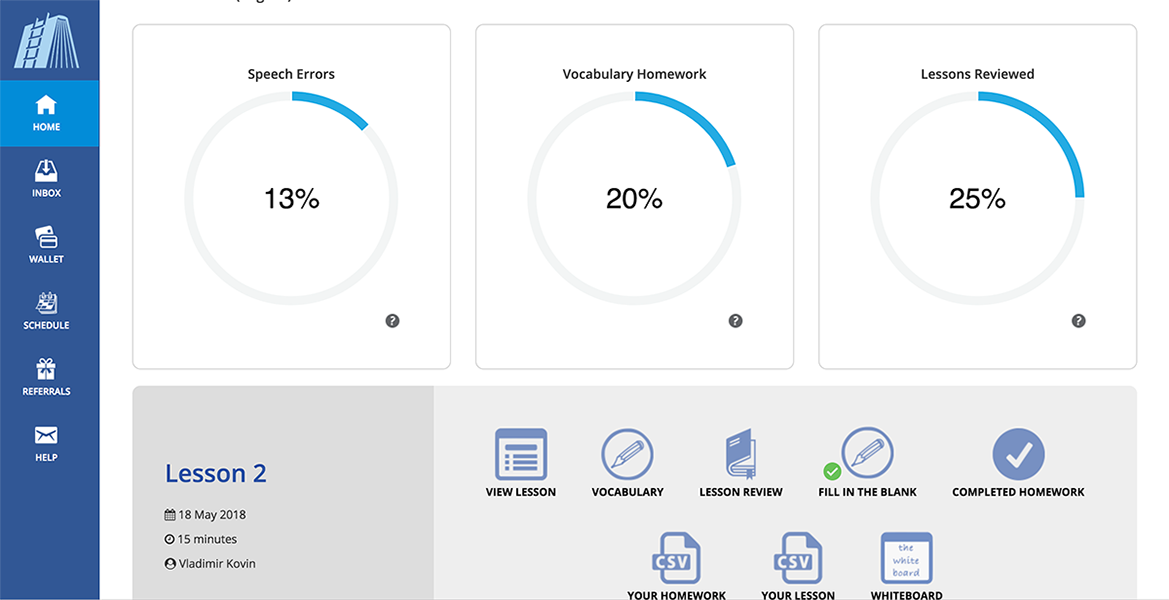 Lesson Review
If the graphs don't show expected results or for any other reason, the content of each lesson can be reviewed by diving down into each lesson file. Nothing goes unreported.
---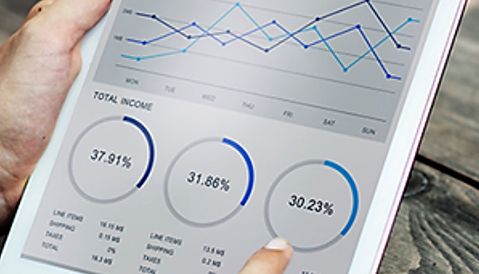 Supporting Data
Over the last 10 years we've been providing corporate language training to large multinational companies like IBM, GE, DHL, CAT, Federal Mogul among many others, and we have supporting data from every lesson of every learner that has ever taken a class using our approach.